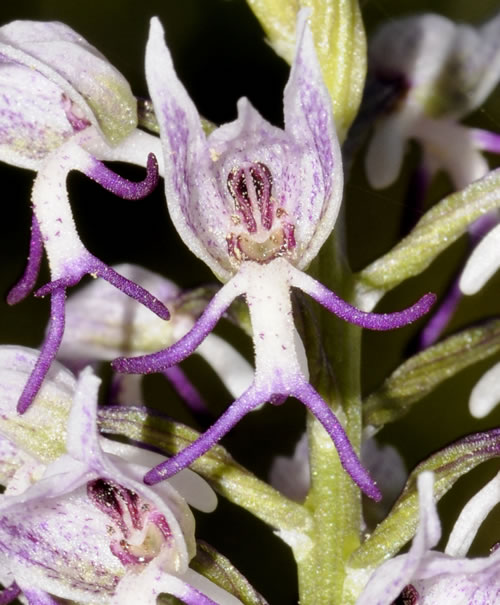 It is time to escape the boring crowds, grey buildings and black tarmac of the city. We invite you to the heart of Lycia to discover its wild flowers with hundreds of different colours, and its turquoise sea.
Lycian Spring Botanical Tour
Lead by an Assistant Professor in Botanics
18 – 22 April 2022
(4 Nights, 5 Days)
In Double Occupancy, Per Person 6700 TL
Single Supplement 960 TL
Who Lives in Kaş (Without Accommodation) 4200 TL
%10 Discount for Children & Member of Kaş Turizm Tanıtma Derneği
Accomodation will be at our hotel in Kaş.
Catching the colors and odours of Autumn… A visual feast searching for flowers, crocuses, orchids…
This botanical tour will give you a unique opportunity to discover wonders of Lycian plants. During this five-day program you will have the chance to see more than 200 different plants and the most beautiful flowers of the Mediterranean coastline.
A trip that no nature lover, plant enthusiast, hiker or photographer should miss… Each day you will study a different Meditteranean flora at a different altitude, following different trails. You will be immersed in Nature the whole day, hiking and listening to the mythological stories about these plants, and learning what they are good for.
Our botanist expert will explain how you could use these plants for medicinal or for cosmetic purposes.
The Lycian Orchid, Anatolian Orchid, Orchis Italica, Saffron, Clary Sage, Gladiola, Asphodelus, Euphorbia, Thymus or the evergreen oak Quercus coccifera are only some of the plants you will discover during the tour…
Participants will withness historical, archaeological, cultural and natural riches of the Teke peninsula (ancient Lycia) on daily hiking routes.
TOUR PROGRAMME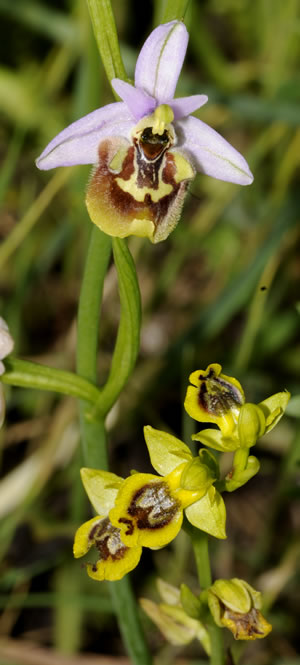 Day 18 May 2022
Arrival in Kaş. Checking in.
Accommodation
Day 2 19 May 2022
Patara Route
Meeting at Dragoman Office after breakfast. Transfer to our starting point after a tour briefing. We will start walking on the shores of the small lakes next to Patara. Along the entire route, we will first get detailed information about the lakeside and then the dune plants, learn what they are good for and what they are healing.
Accommodation, Breakfast, Tour Transfers, Lunch
Day 3 20 May 2022
Kuruova Route
We will pick yo up from the hotel and transfer to the starting point. Our approximately 13 km walk will start from the fragrant cedar forests next to the Kuruova pass (1550 m.), the highest point on the Gömbe road. This region, which is always 5-10 degrees colder than Kaş, is also a favorite of the ones who want to play in the snow for once in their lives. The route will take us up to 1850 meters, where we will see the peaks of the Taurus Mountains. As we slowly leave the tree border behind, we will get into a completely different vegetation. We will try to show the tulips, if they have bloomed.
Accommodation, Breakfast, Tour Transfers, Lunch
Day 4 21 May 2022
Kılınçlı-Aperlai-Sunken City with a Boat
We will pick yo up from the hotel and transfer to the starting point. Our target today is Aperlai. A long walk without leaving the path will show us the typical vegetation of the Northern Mediterranean basin, narrow fjord-like canyons that meet the sea, stream beds ending with a pebble beach, small beaches, olive groves and tombs. After visiting the ruins and taking a break, we will walk around 2 km and have lunch at Polemos bend (Siçak Bay).
In the afternoon, we will board our boat and visit Kekova, Tersane (Xera), Batıkşehir (Dolichiste), Simena and Üçağız.
Accommodation, Breakfast, Tour Transfers, Lunch, Dinner
Day 5 22 May 2022
Limanağzı Route
We start the walk from the east of Kaş, on the roads decorated with stunning coastal views. During the walk, we come across rock tombs dating to the Lycian Period. On this half-day tour, we will see more coastal and low altitude plants. On the short boat ride on the way back, we will have the chance to see the rock tombs from a different angle. It's easy to encounter more than one sea turtle!
Breakfast, Lunch
WANT TO JOIN