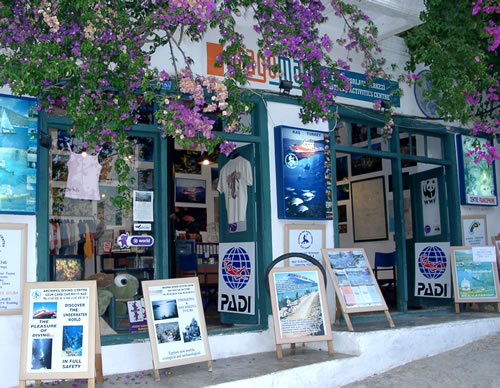 Dragoman adventures are unique !
DRAGOMAN Diving & Outdoor organizes unique outdoor activities in the historical Lycian region and in the heart of Kaş-Kekova Marine Protected Area, but also in a few very special spots in Turkey. We are at your service in Kaş, Antalya since 2002.
We conduct our operations with our subsidiaries Dragoman Travel Agency (authorized by the Union of Turkish Travel Agencies with TURSAB License no: A-4615), Kaş-Archipel Diving Centre registered within the Turkish Diving Federation, and in our early years Ekomarin Sea-Kayak and Dragoman Outdoors, but to make it simple, we now call ourselves "DRAGOMAN".
Our goal is to develop excursions that are authentic in style, in harmony with natural biodiversity, geographical assets and cultural riches of Anatolia, within a strong interactive frame. Turkey, the "cradle of civilizations", has a very rich cultural heritage all over its geography: we hope our outdoor activities will give you a rewarding taste of those.
Dragoman is genuinely concerned with outdoor ethics, responsible tourism with minimum impact by small groups. We want to be innovative: soft adventure trips, new and first-time expeditions, and brand-new activities that may combine sports and fun at the same time are our speciality… Did you know that we are the ones that started "Coasteering" in Turkey and the only outdoors centre to offer it to visitors now? And the only ones to do night-snorkelling, bio-snorkelling and SUP stand up paddling? One of the very few dive-centres in the world to have published a dive guide book? The only sea-kayak team with paddling tours in Gallipoli?
You will realize that your dive leader is striving to show you the tiniest sea creature without ever compromising your security, or that your scuba instructor pushes you gently to perform best underwater practices in the easiest way. Even in our simplest daily excursions, you will feel that the chosen itinerary is out of the ordinary, and that your guides strive to show you the most interesting details of the Lycian heritage… You will enjoy nature fully with utmost care by our team for your safety and comfort. On our side, our satisfaction will be having you coming back another season, and seeing that you appreciate our system and standards…
Who are we?
What makes DRAGOMAN what it is, is its enthusiastic crew…
First, the founding members… Four excited fellows that were, once upon a time along the nesting beaches of the sea turtles for documenting their spur action; then through the underground waters of limestone (karstic) caves of the Taurus range for Project Karst Dive; once paddling 3216 kms with kayaks for the "Trans-Europe Sea Kayak Expedition" crossing from the North Sea (Holland) down to Black Sea (Turkey) for attracting attention to clean rivers; one day surfacing the secrets of Struma Wreck in the Black Sea – one of the most tragic stories of the World War-II – from the depths of 80 meters to daylight; at times in nature- and under-water-photography shoot-out competitions; or in beached oil clean-up projects of the Society of Underwater Research SAD… If these folks would decide to run an outdoor activities centre and plan to "retire" in Kas… what would happen there?
It would be days filled with energy, sharing, learning and teaching, and a set of "Dragoman-brand" discovery tours exploring the amazing cultural, historical and natural diversity of the region. It would not be a tourism "business" as we don't like to use the term "customers": we prefer "guests" with whom we share fine memories and empathy. We won't talk about the difficulties of our job, but we will instead mention the beauty of it all… from the greens and the blues of nature, taking you from the summit of mountains to the depths of the underwater. If you are fond of human exchange, in peace with yourself and with the natural world, if you want to listen, have time to learn or teach how to dive, how to reach high peaks, how to cultivate a bougainvillea plant or a basil, to help the future of sea turtles, if you wonder why it's necessary to care for monk seals… You are at the right place…
Basically… what brought all of us to Kaş is not a "business" plan, but a "life" plan… It's an endless dream, a philosophy never to quit, and a way of live leaving out a bunch economical aspirations…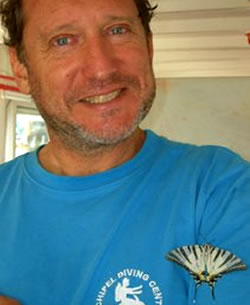 Founder and Director Murat DRAMAN
PADI OW SCUBA Instructor
TSSF Guide diver
EFR Instructor
Underwater photographer and marine biology enthusiast
Alias "Doctor" for his diver friends in Bodrum: born 1957 in Istanbul, mechanical engineering from INSA in Toulouse, France, PhD in Industrial Engineering from UCF in Florida, and former professor in the faculty of industrial engineering of Boğazici University in Istanbul… He tried hard for 10 years, to stay in academy, but could not resist the call of the underwater world… Always mesmerised by the Big Blue, he dove in Indonesia, Philippines and Papua, walked in Nepal, survived 11 years as a partner and manager of a dive centre in Bodrum, and finally found his salute in the blue waters of Kas. Former president of Underwater Research Society SAD, now participating in Kaş-centred research and preservation projects with them, WWF, Kaş Underwater Association KASAD and the Mediterranean Protection Society AKD. His utmost interest areas now are the success of the Kaş-Kekova Marine Protected Area, and its evolution with the presence of lessepsian species migrating from the Red Sea…
After 15 years of mapping and underwater photography, in 2018 he published the 3rd enlarged edition of the book "The Diving Guide: Kaş"; and in 2017, "Red Sea in the Med", a book on Red Sea species invading the Mediterranean.
He fell in love in his late forties with Meriem that arrived for diving and stayed for good; now they added their sons Reha and Selim to the team. He is now a "local" in Kaş…
At the start of Dragoman, its founding members: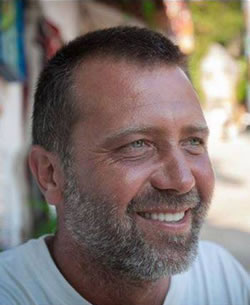 K. Gökhan TÜRE
We remember him with love…
Instructor, guide, leader, motivator, dreamer, partner, friend…
Our founding partner… President and founding member of a series of student clubs and associations that were pioneers in "learning for preserving nature", research and discovery; a leader, project creator and educator… Turkish underwater and nature interest communities owe him a lot… In 2014 we lost our inspiration source Gökhan to a merciless illness… We miss him! Now DRAGOMAN is home to his daughter Tuna Su.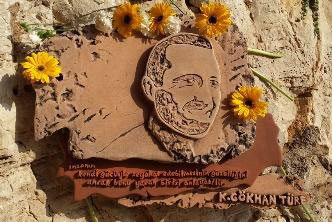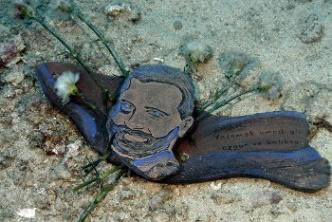 We placed two souvenirs in Kaş in his honour, one underwater and one in the mountains…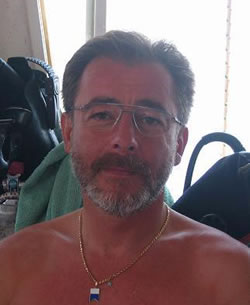 Levent YÜKSEL
CMAS 3* SCUBA Instructor
Constant teamster during unforgettable SAD diving, kayak and discovery projects, founding partner in our beginning days in Kaá¹£, now "retired" Levent is fully involved in early morning jogging and his new sailboat… He is there whenever we need him, as an instructor, dive leader, outdoors guide, a friend to lean on… The only change is that "Archipel Hotel" of the earliest days of our company is now "Archipel Residence" where he lives, that's all…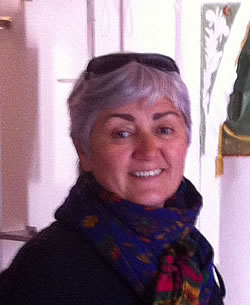 Nalan FIRAT
Archaeologist
TURSAB official tourist guide
Keeping track of 3 male partners in our start-up days, she had enough, and went back to her first love, archaeology… If she is not helping us as a guide in one of our archaeology/cultural tours, she must be sailing about somewhere in the Med, or digging the wonderful Sagalassos site in Burdur.
Dragoman Team
PADI Course Director
PADI Specialty Inst. Trainer
EFR Instructor Trainer
TSSF Guide Diver

Dragoman captain and boats responsible
Captain
TSSF-CMAS 2* Instructor
TSSF Guide Diver
Dragoman Diving Supervisor
PADI Master Instructor
EFR Instructor Trainer
TSSF-CMAS 2* Instructor
TSSF Specialty Instructor
TSSF Guide Diver

PADI Open Water Scuba Instructor
EFR Instructor
TSSF ILS Silver Lifeguard Instructor
TSSF-CMAS * Instructor
TSSF Guide Diver

PADI IDC Staff Instructor
EFR Instuctor
PADI Open Water Scuba Instructor
EFR Instructor

PADI Open Water Scuba Instructor
EFR Instructor

PADI Open Water Scuba Instructor
EFR Instructor

PADI Open Water Scuba Instructor
EFR Instructor

Outdoor transportation department, technician
Dragoman Webmaster – Graphic Design Consultant
Diving Assistans
Outdoor Assistans
Dragoman family: earlier collaborators