Dear DRAGOMAN guest :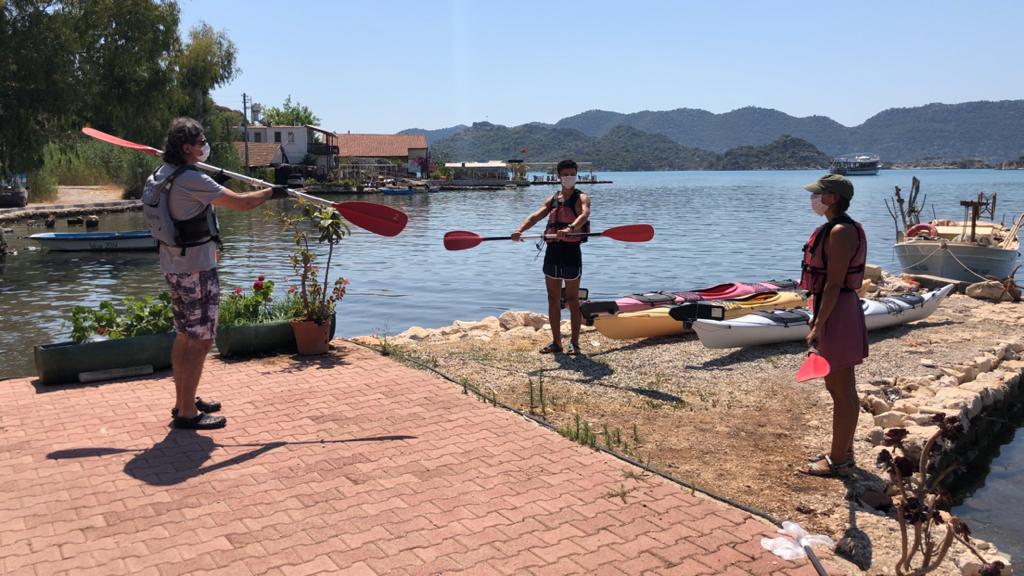 We have taken the below-mentioned measures to protect you and ourselves during the COVID-19 outbreak.
We use masks and gloves during activity briefings and transfers as well as in our office.
We also use face shields if and when there is close contact with our guests.
We check if our guests show any of the COVID-19 symptoms before allowing them into our van or office.
We have prepared a series of Dragoman COVID-19 guidelines and we strictly follow those guidelines.
Each guest fills in a COVID-19 form prepared by Dragoman as well as an official COVID-19 form for diving and we archive each form for later reference.
We maintain a safe social distance during our activities and interactions with our guests.
We have divided the seating and sunbathing areas of our boat into sections for safe social distancing, and we disinfect these areas at regular intervals using an ULV device filled with hypochlorous acid or we apply a 1% bleach-water mixture with a spray pump.
We clean our pool mats on our boat and our office with the same mixture.
After each activity, our transfer vehicle is disinfected using an ULV device filled with hypochlorous acid. We wipe the frequently contacted spots such as door handles, seat belt buckles etc. using a cloth with hypochlorous acid. The disinfected equipment is left ready for the next activity in an open-air space.
In our vehicle, office and our dive boat, we have hand disinfectants available for our guests to use at will.
During any outdoor activity or diving, each guest is given numbered equipment for personal use.
For diving, we rinse and dry the disinfected materials and wrap the parts that come into contact with the mouth with 100% bio-soluble stretch film made of potato starch.
Due to the prohibition of self-service of beverages and foods, we handle your hot or cold beverage service using gloves and masks. We use disposable paper cups and sachets. We use disposable plates, forks, spoon etc for meals.
We have a separate trash bin for COVID-19-related waste such as masks, gloves, etc.
For the sake of everyone, we kindly ask you to strictly follow the same measures.
Please wash your hands with soap and water or use a disinfectant frequently. Refrain from touching your eyes, mouth or nose and publicly used surfaces.
Keep a safe distance from other guests and our staff.
Use only the equipment that has been designated for you.
Wear a mask whenever necessary and carry a spare one with you at all times.
We wish you safe and happy Dragoman adventures!