Dear friends,
It is my pleasure to announce that the webinar that I realized on July 17, 2021, is now online!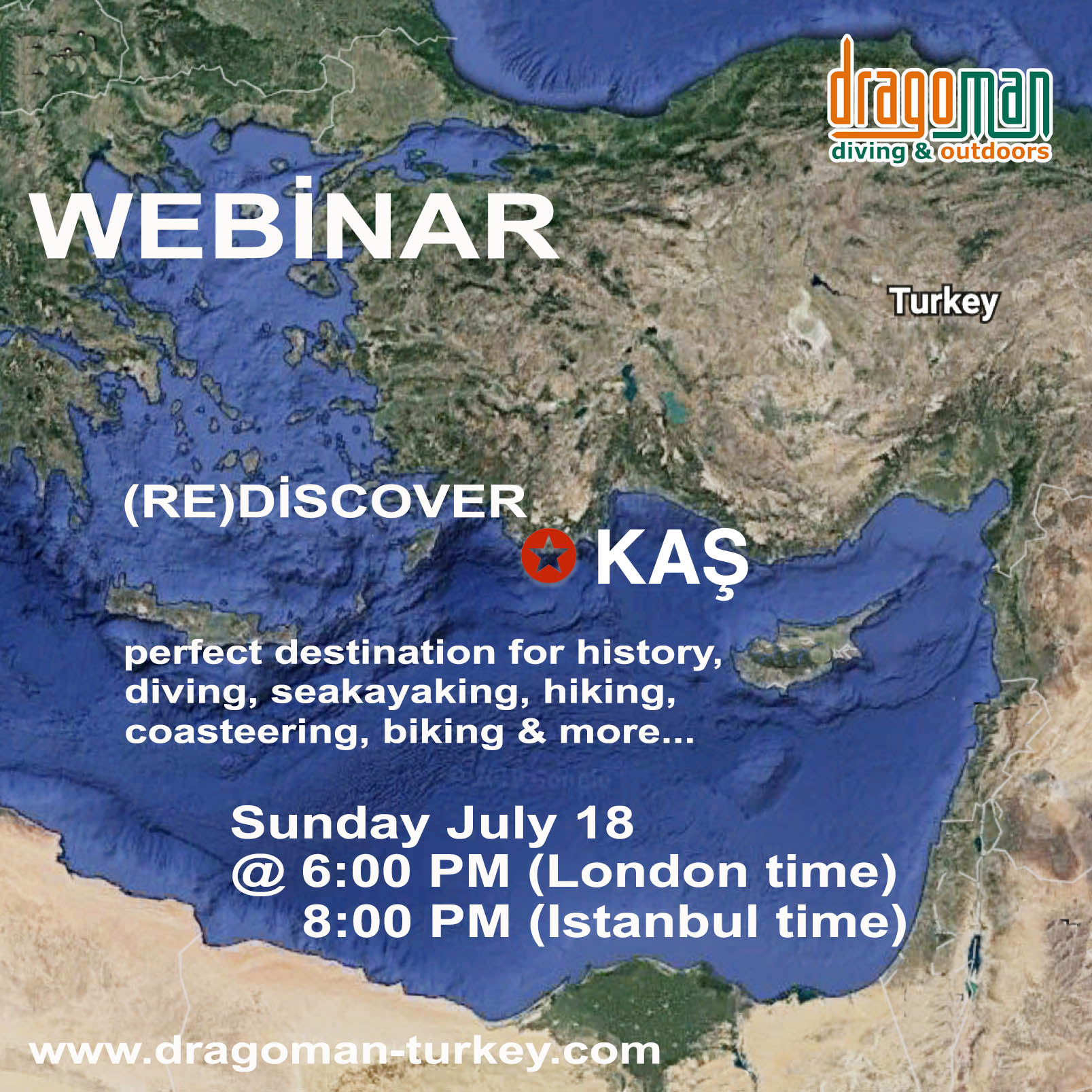 How about booking your next vacation in Kaş?
Come and experience unforgettable moments with Dragoman Diving & Outdoors!
The webinar program:
Kaş, the pearl of Lycia: an ancient city of Lycian civilization
Kaş, an old port and a marina facing the Greek island Meis (Kastellorizo): a unique geographical location
Kekova, another ancient city, submerged, absolutely worth a visit
Kaş, a multi-sport destination: sea kayaking, hiking, mountain biking, coasteering, and especially, diving
Kaş, a rich underwater cultural heritage and abundant marine life (focus on species coming from the Red Sea)
Hope to see you soon!
Murat Draman