Discover the two sunken cities on Kekova Island and Sıçak Peninsula on the first day of the tour! You will be spending the night in a pension located in one of the most attractive Lycian cities. Simena (Kale Köy) will mesmerize you with its view at night. On the second day of the tour, Hamidiye Bay that witnessed WWI and the sea cave on Aşırlı Island once used by pirates will be some of the surprises waiting for you to discover. At the end of the day, you will be paddling towards Myra and then to Andriake which used to be the harbour of Myra until the Byzantine period.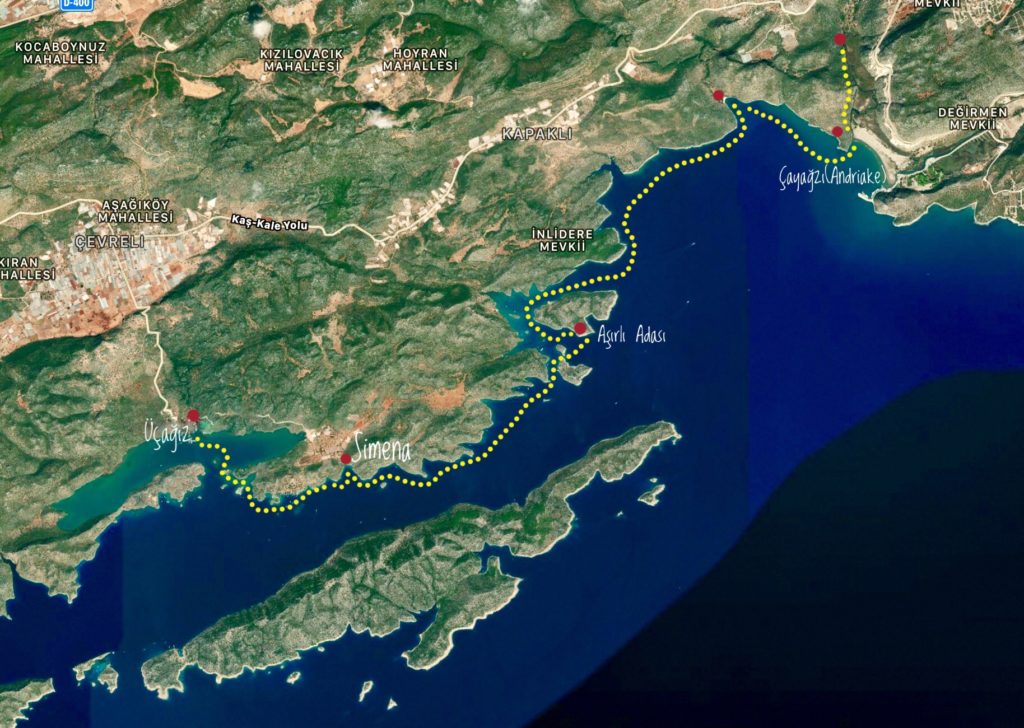 Tour Program
DAY 1
Sea Kayaking: Kekova West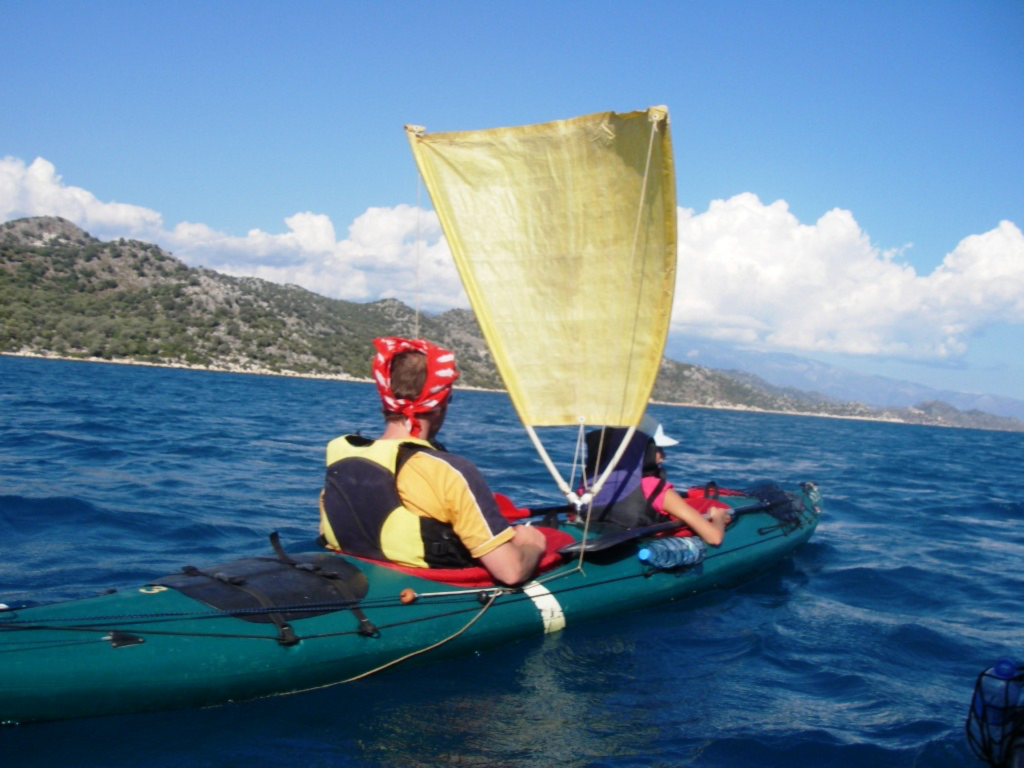 Eary morning transfer from Kaş to Üçağız. After pre-instruction for sea kayaking and test-drive; we start paddling from Ucagiz(Teimiousa) to visit Simena – Sunken City – Tersane (Shipyard) Creek – Karakol Islands-Polemos Bay and get finished at the village of Simena. This is a trip to a magnificent place, Kekova Sunken City (Dolichiste) that can only be reached by sea kayaks or boat. You can discover the magical world of Kekova Sunken City with its ruins just below the sea level and the mysterious chambers, steps, ducts and walls carved directly into the rocks. We will take break on Tersane (Shipyard) beach to swim or snorkel. Then, paddling westwardly we plan to arrive in Sicak isthmus by lunchtime. Guided tours tend to ignore the ancient site of Aperlai, located west of Ucagiz on the mainland and accessible only by boat from the sea and by the ancient trail on foot; the effort required to get there has ensured the preservation of another "sunken city" here, and you can plan some time on land to explore these ruins on foot. You will then have an opportunity to visit Aperlai ruins to witness history, after a 2+2-km walk.
By the late afternoon sea breeze we can set our sails back to Simena.
Kalekoy (Simena) which faces Kekova is remarkable with its historical cites left from the Lycian era. The Lycian Castle, which has been restored during the Middle Ages, still stands proudly with a small amphitheatre. You will then visit Kalekoy, to witness history and traditional village life intermingles.
Paddling Time : 4-5 hours
Incl: Accommodation in Pension or Camping, Tour Transfers, Equipment, Guidance, Safety Boat, Snacks, Lunch, Dinner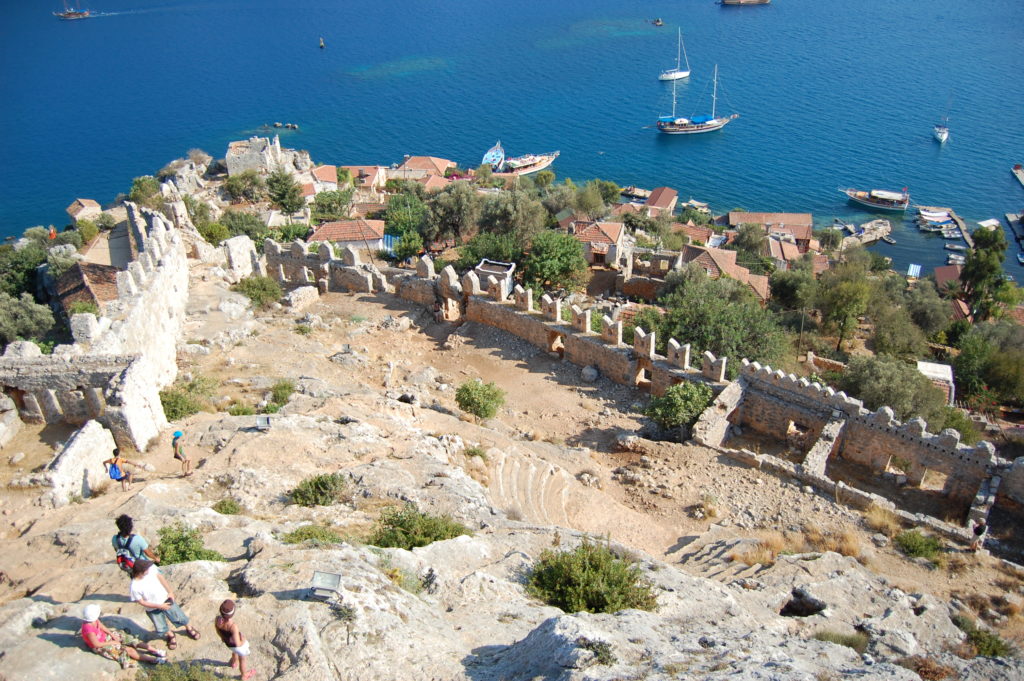 DAY 2
Sea Kayaking: Kekova East
Today we start the trip at Simena and paddle eastwardly to Kisneli island and Asirli Island with its big sea cave used at one time by pirates, then to quiet Gokkaya harbor.
Having the pleasure of paddling in the crystal clear blue waters, sunbathing, snorkeling or swimming on the isolated beaches makes the impact of the trip much stronger. We then return inland for a break while discovering the coastal ruins of Istlada and the coastal features of Gokkaya Bay. After the break we paddle to Demre-Cayagzi river mouth, also called Kokar Bay. If time permits, there we will paddle up a spring flow in search of birds and natural springs and we disembark at the ruins of Andriake, port for Myra, home of St. Nicola's church known to the world as Father Christmas.
After trip ends at Andriake port, the group will be transferred back to Kaş.
Visiting to Myra Ruins and St.Nicholas Church are optional.
Paddling Time : 4 – 5 hours