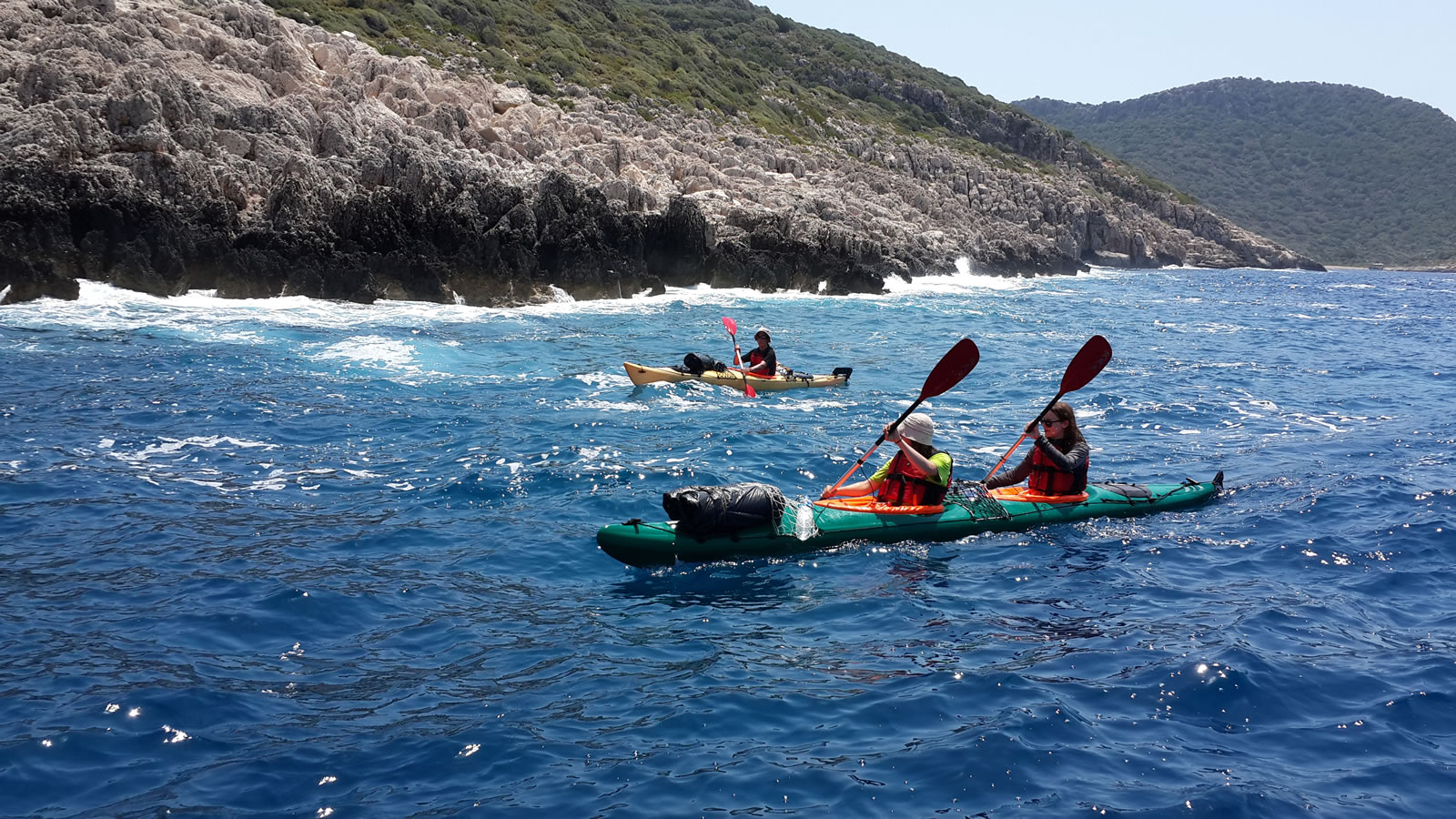 Daily Tours
3 – 4 Nautical Miles
Distance
7 – 9 Nautical Miles
Distance
Multi-day Tours
2 days (1 night in a pension)
Duration
2 days (1 night camping)
Duration
6 days (2 nights camping, 3 in a pension)
Duration
The Coast of Light tour brings together all the beauties of Ancient Lycia and offers you a chance to enjoy historical and archeological sites as well as the sea and the nature. You will get to discover two different sunken cities! Snorkel and be lost in dreaming and enjoying in the sea… Spend a very romantic night in one of the most beautiful living Lycian cities called Simena (Kaleköy)! Take pleasure in paddling towards Myra where the Saint Nicholas church is located. Be ready for more since these are just the highlights of the beauties that this tour offers you.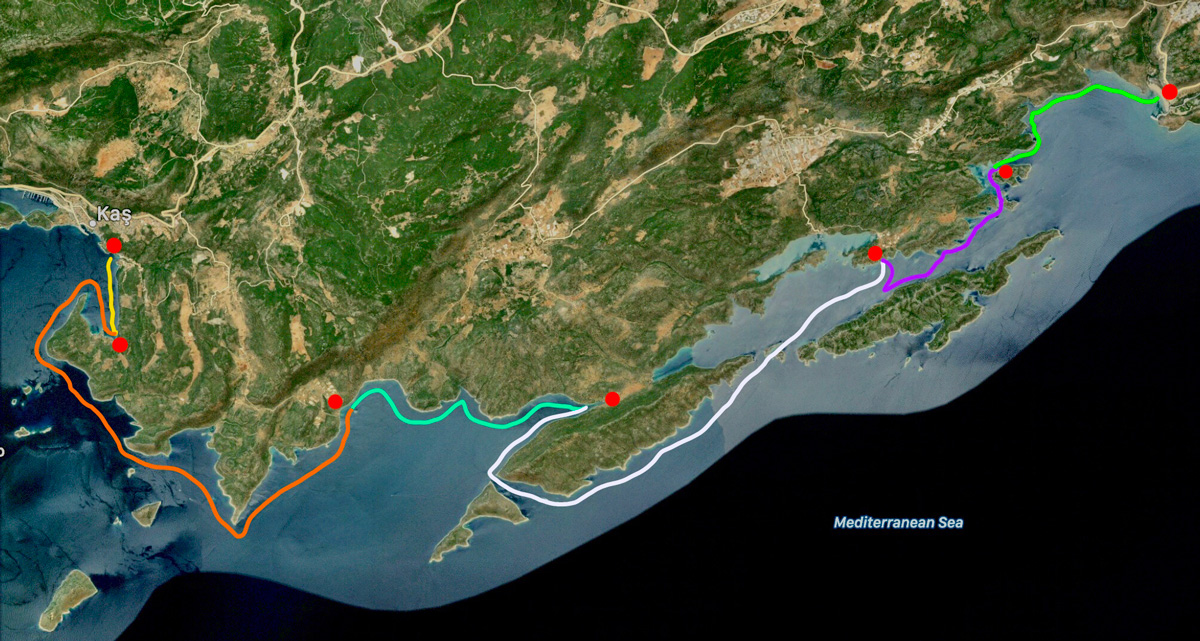 7 days (6 nights in a pension)
Duration
5 days (2 nights camping, 2 in a pension)
Duration
8 Days (7 nights at a Hotel)
Duration
None of the daily tours above requires experience except Kalkan-Kaş tour.
All Kekova tours start in Üçağız after a 45min. transfer by a bus from Kaş.
At least 6 persons are needed for the tour to be organized. The prices are per person. Please contact Dragoman office for detailed information about the pricing of bigger groups and for the tour programme.
All of the multi-day sea-kayaking tours go under Class 2 paddling grade. CLASS 2 paddling grading involves protected water tours in lightly populated areas with exposure to currents up to two knots and open sea crossings less than five miles, sheltered coves and safe beaches every mile or so, with small surf and a schedule of less than six hours a day.